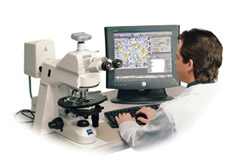 1)
Here is our second part of our 1/2 half analysis/predictions. This time the Western Conference is in our sites. So far the dominance that the West has shown by having MORE quality teams seems to have continued with it being possible that 1 or more decent/good teams may not make the playoffs
DETROIT RED WINGS
: As we had figured the Red Wings would dominate the regular season due to being in the weak Norris (sorry, Central) Division. They have not disappointed as they have been the class of the league. On paper, and fact, Detroit has depth at every position, with a nice mixture of veterans and youth; The possible weakness still is in goal. Chris Osgood is playing his best goal of his career, but Hasek looks like 40+ year old goalie.
Can this be a repeat of 1998
when the Wings won with Osgood? If the playoffs started today, we'd say they would be our favourites!
SAN JOSE SHARKS
: On paper they were in our opinion the preseason favourites to win it all. However we didn't anticipate that they would have
multiple struggling stars
Patrick Marleau and Jonathan Cheechoo. Like in the previous 2 seasons the Sharks are being lead on the ice by Joe Thornton, but a difference may be the consistently high level of play from goalie Evgeni Nabokov, who's played in every game thus far this season. If Cheechoo and Marleau regain their form and Nabbie continues to play at this level they would be co-favourites with Detroit for the West title/Cup.
CALGARY FLAMES
: Evidently it took a bit for the Flames to
adjust to their new head coach
Mike Keenan, but in the past month or so the Flames are one of the league's hottest teams. They are led by captain Jarome Iginla, who's leading the team in almost every offensive category. Kiprusoff has started to regain his Vezina form as well in recent weeks. Of course as with any team coached by Iron Mike and described first (
here by us
) there are constant rumblings that Keenan might not be getting along with a bunch of his players. However, as long as they continue to win, that won't be focused upon as much as it would if they were to falter.
DALLAS STARS
: It would almost seem that the firing former GM Doug Armstrong in November was the turning point of the season for the Stars. Going from mediocrity to well into the playoff hunt.
They still are not a great team
, but barring a big collapse Dallas possess the talent to remain in the top 8 out West. They would do well to improve their scoring depth if possible if they want to make a run in the playoffs.
VANCOUVER CANUCKS
: After conferring with FR2, we have decided that the
first half league MVP
(Hart winner) should come from the Canucks. As the main reason for the Vancouver resurgence is goalie Roberto Luongo, who is among the league leaders in all goaltending categories, carrying the team almost single handedly. The offense is suspect after the Sedin line, and the Canucks will have to bolster this if they want to have any chance of advancing in the post season
ANAHEIM DUCKS
: It seems that despite all the maneuvers that Brian Burke was forced to do to get back Scott Niedermayer it appears that he was what was needed for the Ducks to recover from an awful first 1/4 of the season to rebound back into the playoff picture. If only the rumours that Teemu Selanne, are correct and the Ducks may be ready to compete for the Conference title and even repeat as champs. However, we believe there has been too much change to believe they will be able to do it again this year
MINNESOTA WILD
: Although there were some reports that forward Marian Gaborik and coach Jacques Lemaire were feuding over ice time it hasn't seemed to have affected the teams ability to continue to play well. Despite this, some in the 'Land of Lakes' still think the team can play even better. We are not so sure of this. Certainly the Wild possess the talent to make the playoffs and maybe win a round, but the team 'as is' isn't going to upset multiple teams on route to a Cup.
COLORADO AVALANCHE
: The Avs are at a cross roads. They made what appeared to be huge off season improvements but now that they are without veteran forwards Joe Sakic and Ryan Smyth they appear to be lost as a team. On paper at least they have a depth of young offensive talent led by Paul Statsny, however he and the other
young guns have not led consistently.
Their defensive game also, could use an upgrade. Its uncertain if the team will simply wait out the injuries and hope they stay near the 8th spot, or go out and deal/or even replace coach Quenneville. We anticipate the team will do the former and ride out the storm. Unfortunately for Av's fans we don't feel they have the goaltending to do much damage if they were to qualify for the playoffs
ST. LOUIS BLUES
: Initially the Blues were lost among the many Central division teams that seemed to be enjoying early success. However, as the others have fallen back to where most thought they'd be, the Blues have thus far stuck it out and are still in the hunt for the 8th spot in the West. As a young team they have struggled with consistency but they seem up to the challenge and should stay in the mix the rest of the way They tried to address their weakness of scoring depth with the nice McDonald for Weight pick up, but will it be enough? Although they have some defensive depth they could part with for additional help, we doubt John Davidson and Blues management will make any block busters as
this team is being built for the future
not just this season.
COLUMBUS BLUE JACKETS
: Another of the Central division teams that dared to dream of a playoff berth (First in team history) As of today, amazingly the Jackets are very much in the playoff race. Coach Hitchcock, as he has done wherever he's been, gets all he can out of his team. Star Rick Nash and his 1st line will do all they can to lead the way, and surprisingly good goaltending has helped, but will new GM Scott Howson go find some additional depth to improve the Jackets chances of making the playoffs? It will be a great story if the make the post season, and God knows their loyal fans deserve it, but we believe they will fall short in the very competitive West
PHOENIX COYOTES
: Any team that was thinking of adding goalie Ilya Bryzgalov in late November and didn't should be kicking themselves today. Since picking him up for nothing he's given his team more confidence and they have parlayed that into a
quick return to respectability.
We have seen particularly from their young forwards a huge improvement, and that's made the Phoenix a much better team. Amazing how steady/quality goaltending can change the complexion of a team! Those GM's that over looked Ilya should be ashamed of themselves. Its a nice story in the desert, but we don't believe they will make the post season this year, but if the sign Bryzgalov they may make a run at the post season next year!
NASHVILLE PREDATORS
: We didn't believe that the Preds would be a dominant team this year. They still have decent depth in talent, but they lost some key pieces in the ownership change/purge last summer. As with almost all teams, injuries have also contributed to their struggles. As we also said,
this year would show us if Barry Trotz is indeed as good a coach as some have said
. If he gets this bunch into the post season we will be believers. We don't see it happening.
EDMONTON OILERS
: If not for quite a few shoot out/OT wins the Oil's record would look even worse. Bad play/inconsistency as well as key injuries have hurt the Oilers throughout the first half, yet because of the extra session wins the Oilers are still mathematically in the playoff picture. They'll have to play much better in the coming weeks to avoid slipping further out of it.
We don't believe they are true contenders
. Garon is a back up at best, not a true #1. Eventually their success in OT/SO's will even out. Another year of no playoffs looms in Edmonton!
CHICAGO BLACKHAWKS
: As we expected, they'd be better, and
a MUCH more exciting team to watch
, but not quite ready to compete with the big boys for the playoffs. One could argue that if not for injuries the Blackhawks would be in or near a playoff berth. The multiple losses of Havlat, Jonathan Toews, Jason Williams and Brent Sopel helped grease the skids. The prudent move by Hawk management would be to let the season play out and make any changes in the off season. Certainly the future is MUCH brighter in the Windy City!
LOS ANGELES KINGS
: Are really
the only team in the NHL at the half way point who are 'out of it'
. Of course this has led to wild speculation that Lombardi would become a "seller" at the trade deadline of some of his impending UFAs by the trade deadline, most notably Rob Blake, Ladislav Nagy and Brad Stuart. Clearly, the rebuilding is ongoing in Los Angeles. We believe Lombardi would do well to deal Blake who is no longer a top defender AND replace Crawford whom we are told has lost the team. Most importantly they need to upgrade their goaltending(see Phoenix)