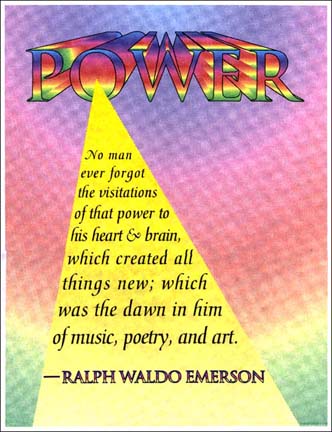 1) Its The All-Star Break! Three days without any meaningful hockey to watch. A great time for us a FAUXRUMORS2 to publish our monthly
Power Rankings
1
Detroit Red Wing
(1)- The Red Wing stay a top our poll for the second consecutive month continuing their steady excellence with the best record in the NHL. Winning regularly at The Joe as well as away from Detroit. Biggest surprise is that Osgood has been playing so well. who saw that coming before the start of this season?
2
Philadelphia Flyers
-(16) Surge back up our poll with only one regulation loss in their last 10 to take the top spot in the Atlantic. They appear to be the real deal and shouldn't fall apart and out of the playoff race. Earning(so far) his big contract, Mike Richards is deservedly headed to Atlanta.
3
San Jose Shark
-(2) Drop 1 slot. Not playing poorly, but Wings and Flyers have played lights out. Continue their amazingly good road record. Their Shark tank record is improving, but should be better than .500 to get to the #1 slot. We maintain that they have all talent to be THE team , and we fully expect they'll improve their home record and be one of the contenders throughout the season. Now imagine if Marleau and Cheechoo were having normal seasons?
4
Montreal Canadians
(13)- Another East team that has played markedly better since our last Rankings. Moving up 9 slots. May yet give the Senators a run for the division. Continue to have potent PP with All star Andrei Markov leading the way. Sheldon who? Now what does the team do with its goalies? Huet is the #1, but is a UFA after the year. Interesting decisions for BG to make in the next few weeks!
5
Ottawa Senators
(3)- Key injuries and inconsistent play have plagued the Sens the last few weeks. Their hot start has them still safely in first over in the East, but if they don't get things turned around soon, they may find themselves in a race for the division. We still maintain that unless/until they improve in net they won't be a legit Cup contender.
6
Pittsburgh Penguins
- (10) Until the unfortunate injury to reigning MVP Sid Crosby the Pens were the hottest team in the NHL. They briefly were atop the Atlantic. Can they survive his 2 month absence? Stay tuned. Also, once injured M-A Fleury returns, what do they do? Sit the hottest goalie in the league, Ty Conklin? Tough decisions for Mr. Therrian/Shero. This team has plenty of talent to survive the Kid injury, and could be a blessing in disguise as it will force others to step up their games.
7
Anaheim Duck
-(15) A nice improvement for the defending champs. The return of the selfish Scott Niedermayer(
http://newfaux.blogspot.com/2007/12/stand-up-andboo.html
) has finally turned the team to resemble what they did/accomplished last season. Might Selanne be far behind? The division is now quite up for grabs. If they attain a top seed we wouldn't bet against them in the spring!
8
Calgary Flame
-(14) They now seems ready to compete for the division. The Flames continue to score and win. Jerome Iginla seems to be having a Hart type season, and Dion Phaneuf is doing all he can to get that Ovechkin-like contract from Sutter. Can Keenan stop himself from causing a team implosion? Winning for the time being anyway, has painted over the issues from this past fall.
9
NJ Devils
-(5) Have cooled a bit after a red hot December. Marty deserved his All-star starting selection(Although he'll miss due to family affairs) Made THE biggest move upward of any team. Left for dead by many. We even called for Sutter's dismissal, the Devils have been one of the best teams in the east the past month. Propelled into 1st place in the competitive Atlantic. No team with Brodeur can ever be over looked!
10
Dallas Star
-(4) Like NJ they were catapulted into the top slot in their division with an incredible December only to cool off since. Still maintain a very solid record and challenging for the lead in the tough Pacific. Antti Miettinen and Mike Modano have paced the Dallas offense. Also can we dispense with the Turco trade rumors. He's not going anywhere this season!
11
Minnesota Wild
-(6) Drop down 5 spots. They have played just a tad over .500 the past few weeks and have come back to the pack, but holding on to the top spot at the break in the black and blue NW division. Marian Gaborik is having a fine season, and carrying the load offensively for the Wild
12
Boston Bruins
- (7) Drop a few slots but, are generally playing good hockey for coach Claude Julian. Although last week they dropped 2 of three. Still despite the goaltending injuries Thomas seems to be for real and up to the challenge to keep the B'S in it for the duration. Marc Savard and Big Z also continue to have All-star calibre seasons.
13
Columbus Blue Jackets
-(22) Rocket up our charts 9 slots. Despite a big All-star snub, Pascal Leclaire is having a great( some in Columbus say MVP) season. With a very solid month the Jackets are certainly one of the teams to be reckoned with for one of the final 2-3 playoff spots in the West! Nikolai Zherdev and Rick Nash have been 2 of the better Jackets on the offensive side of the ice. We'd love to see Hitch get this bunch in the post season. If nothing else for their loyal fans!
14
Washington Capitals
-(29) Since last month they have turned their season around and could find themselves a mere 1 point from their division(albeit a weak one) lead. They have not lost back to back games since Bruce Boudreau took over on Thanksgiving. The only negatives are that starting goalie Kolzig may be showing signs of his advanced age, and #1 center Michael Nylander is out for the season with a shoulder repair. Would be the first team to make the post season afetr being in the 15th position in a conference at the midway point of a season.
15
Nashville Predator
-(26) Like they did in November, the Preditors rose an amazing number of slots(11) in our poll. Like Columbus, their recent surge has put them right into the thick of things in the West. David Legwand and All star Jason Arnott are pacing the team offensively and the unlikely combo of Mason and Ellis have been very solid.
16
Phoenix Coyote
-(27) Wayne seems to have finally got his squadS to turn the corner. Initially when they obtained Ilya Bryzgalov they went on a nice spurt folowed by mediocre play. However in the last few of weeks they have been much more consistent. Looking very good/solid on most nights. We're also impressed with rookie Peter Mueller. Also nice job by management to secure Bryzgalov's services for 3 more seasons with a very reasonable extension. Steve Reinprecht also having a good month for the dessert Dogs!
17
Colorado Avalanche
(11)-Move down another 6 slots with their continued struggles on the road, but more than that they have suffered a series of very devastating injuries. To captain and team soul Joe Sakic, FA forward Ryan Smyth, and most recently to leading scorer Paul Stastny. They will need the remaining forwards to step up, like Marek Svatos did this past week, as well as apparent #1 goalie Jose Theodore to play consistently well if the team wants to maintain its tenuous hold on a playoff position.
18
Vancouver Canuck
-(9) Lost 9 positions in our rankings this month. Despiote recent heroics from defensemen Alexander Edler the team has played just under .500 the past month. The team is still by and large The Sedins and Luongo, so if Nonis has Cup aspirations he may need to go out and deal before the deadline for forward depth(or Sundin as was mentioned here last week)
19
NY Islanders
-(23) The boys from the Island move up a few spots(4). Have played well at times, and down right poor many times as well. Certainly below the level they showed the first 6 weeks. Their goal scoring seems a bit better, but without DiPietro the team MVP, the Isles would not be in the playoff hunt. Also the team defense, already suspect, lost a key component when rising defensemen Chris Campoli was lost for the season. Can/will Snow try to deal to help that weakness, and will the team finally promote former 1st rounder Kyle Okposo to help up front?
20
NY Rangers
(18)- While we believe that King Henrik was hosed in not getting an All-star nod he is not looking like himself lately. With the Ranger offense continuing to be anemic on most nights they need their team MVP to play at his best to have a chance to win. It was at this time last year that the BlueShirts started their surge. We've been anticipating them putting it together since October. Did we over rate them?
21
Edmonton Oiler
-(20) Amazingly perennial back up goaltender Mathieu Garon has looked quite good for the Oil. We still don't see them as a playoff team, but they are not nearly as awful as some including us thought they'd be. Perhaps if they'd had a better October hey might actually be in the hunt for a playoff spot. Either way, nice job by McTavish the past few months to get this team believing in themselves
22
Carolina Hurricanes
(8)- The boys from Tobacco Road have fallen on hard times. Their once lock for the division is now in peril. They have struggled with consistency in their defense and goaltending. Their only chance it seems is to win the division. Not out of the realm of possibility, but this team has too much talent to be in this position. Rutherford deserves responsibility for not improving their defense. Ward has looked like a back up goalie most of the season. If they fail, look for major overhauls in Carolina this summer!
23
St. Louis Blue
-(17) Have fallen back a few spots this month in our rankings, while still playing well above last years team. However a losing streak of any length(7 at the moment) can kill a playoff chance and its likely the Blues will miss the post season. Andy McDonald as expected is boosting offensive output, but it hasn't been enough lately.
24
TB Lightning
- (25) The Lighting have turned it around a bit the last week or so to salvage their placement in this poll. If done 10 days ago they may have 'dethroned' the Kings for last. That said on most night their goaltending still must have Tortorella pulling his hair out. Perennial over paid forward, Chris Gratton helped the recent improvement with some points from the 3rd line. If not for the pathetic SE division the Lightning would be toast, but with Vincent Lecavalier & co now back in the hunt they can't be written off.
25
Chicago Black Hawk
-(24) As we have written most of the time in our rankings for the Hawks, the future looks bright with rising stars Towes and Kane, etc. However despite a nice start to the season, the Blackhawks are back to losing. Perhaps they'll finally get a taker for over paid goalie, Nickolai Khabibulin. Another lottery pick for them will only enhance their future prospects. For now though, they are just going to be spoilers down the stretch
26
Atlanta Thrashers
-(28) Have looked down right awful on many nights the past month. The Honeymoon of Don Waddell is long over. How long can Don Waddell last if the team continues to fall into oblivion? As we've written, if this team were in a good sports city, we would hear tons of rumblings/rumors of his imminent dismissal. He has been a disaster for the franchise and needs to go! In the meantime the Hossa rumors will continue. At least Ilya Kovalchuk is fun to watch. Like the Lightning(and everyone else in the SE) still have shot at division.
27
Florida Panthers
-(21) Where do we start? Vokoun got an undeserved All-star pick. He hasn't looked like much of a star the past month. As we figured he wouldn't be the team saviour many anticipated. Now the silly Olli Jokinen have started and may be a distraction. Meanwhile perennial underachieving coach Jack Martin's job may be on the line if the Panthers don't somehow win the SE division. This team should be better! Ownership is getting inpatient and want to see some results soon.
28
Buffalo Sabres
-(19) They couldn't have gone much lower, right?. Especially with a roster full of young talent and a world class goalie in Miller. However, they have lost 12 out of their last 14, and with divisional games coming up against the likes of Ottawa and the Bruins things might get even worse. Maybe Lindy Ruff isn't such a great coach after all?
29
Toronto Maple Leafs
-(14) "Team-Turmoil." From top to bottom this team needs an overhaul. The problem is that the team makes oodles of money and is owned by a teachers retirement fund(No clear owner who can make big/sweeping changes) The firing of JFJ will do little to change their fortunes.(Rearranging the deck chairs on the Titanic) Only drama the next month will be 'will Sundin get traded'? Vesa Toskala is now clearly the #1 tender, however even his decent play hasn't/won't make a huge difference.
30
Los Angeles King
-(30) The Crawford watch continues as his team flounders through another dreadful season. Like Florida, this team SHOULD be better than they are. Maybe not yet a playoff team, but certainly not the dregs of the NHL either. We'd be shocked to see him still as coach if they continue to wallow near or at the bottom of their conference. The good news is that Robert Blake is soon to be gone and another lottery pick will be coming their way. The Kings need to improve in net. If handled correctly they could be a MUCH better team next fall!